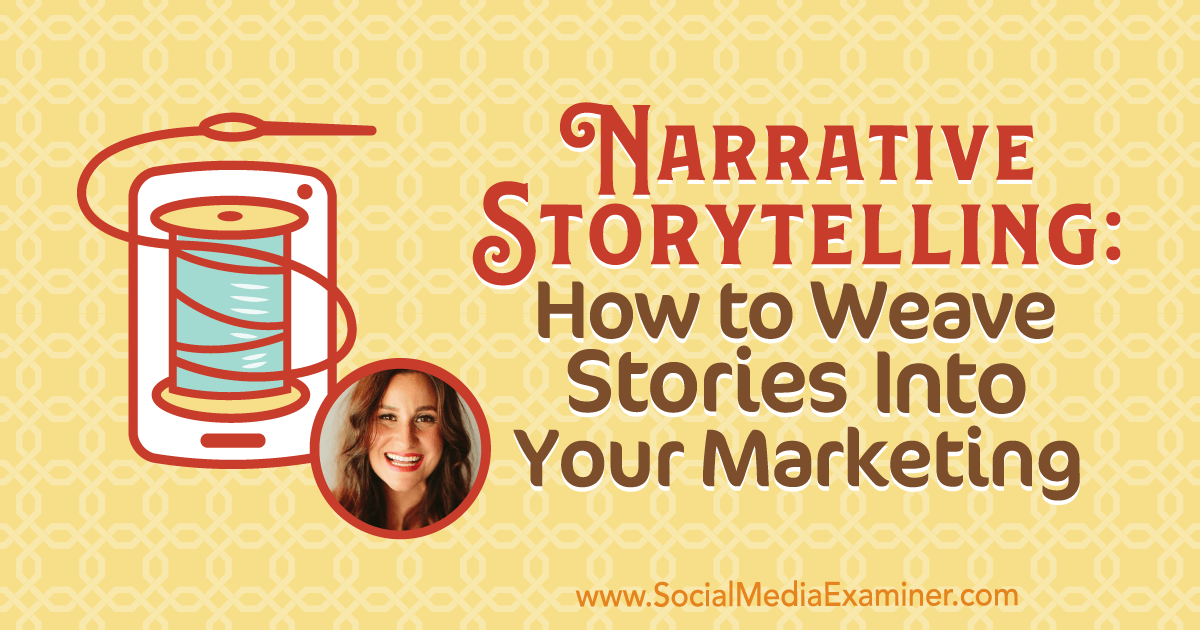 Wondering how storytelling can help you better connect with your
fans and customers? Looking for ways to tell more interesting
marketing stories? To explore how to weave narrative stories into
your marketing, I interview Melissa Cassera. More About This Show
The Social Media Marketing podcast is designed to help busy
marketers, business owners, and creators
The post
Narrative Storytelling: How to Weave Stories Into Your
Marketing appeared first on Social Media Marketing |
Social Media Examiner.